About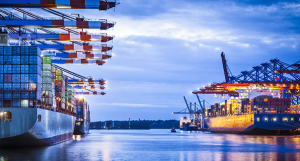 We are capable and committed to provide utmost service quality to our associates. We are confident of being your logistics partner by adapting to your organization needs based on our experience and expertise. We offer clients with complete chain of logistic services with reliable and trustworthy overseas partners.
ACME Cargo started in 2005, and now transformed to ACME Global in 2018 with an increased of best shipping and maritime service experts in the fields of Shipping, Freight Forwarding, Inland Tracking, Customs Clearance as well as Import & Export Trade.
We are a licensed customs broker, and a member of FIATA "The Singapore International Freight Forwarding Association".
We strive for consistent growth and commitment to our active engagement with clients and overseas partners and provide satisfactory for all undertakings.